Am Tired Of Baby Sitting DJ H-Macs Artists – Camstar Reveals
Camstar is making headlines after coming out on his Facebook account that DJ H-Mac has taken full access to his musical page.
Capital famously known as Camstar has ordered H Mac to let go of his official page, has ordered H-mac to drop his album too.
He wrote "Someone to tell H-mac to mind his own business..am tired of baby sitting his artists.. let us move on etc."
Read Also: Christopher Katongo's Book "Behind The Afcon 2012 Victory" Out Now
PEEP ON THE SCREENGRAB BELOW.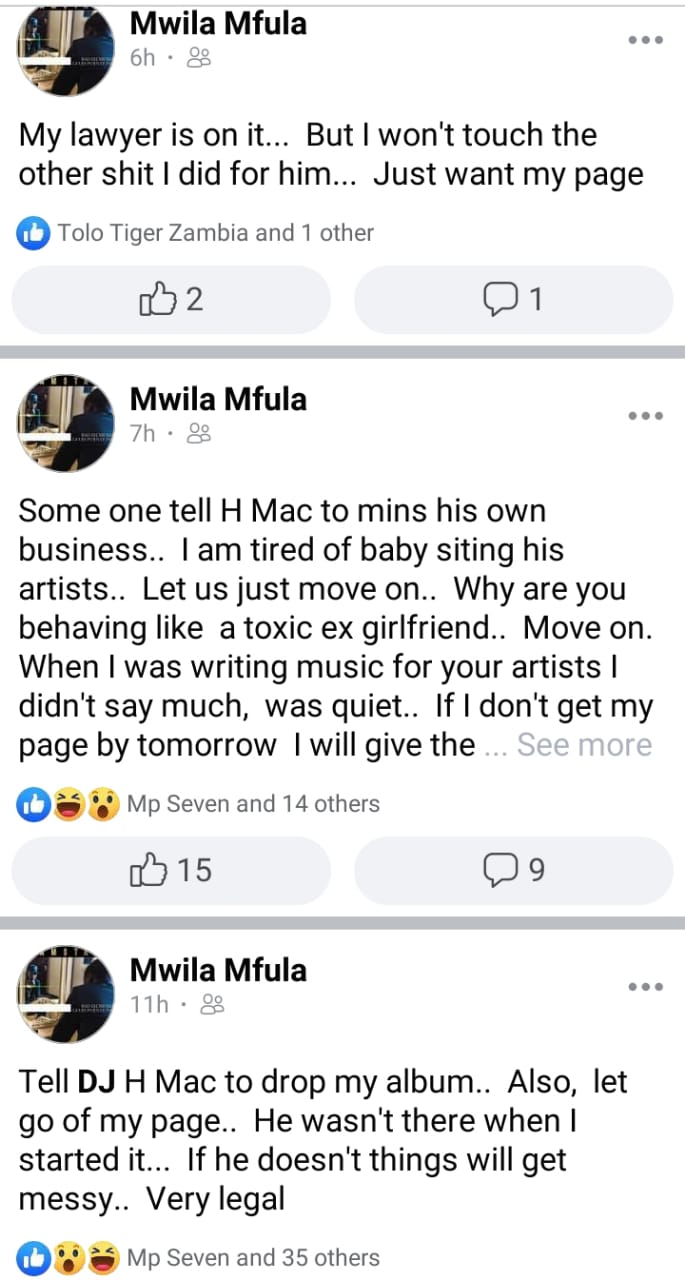 Sticky around for news entertainment.