Zambian Music News
Luyando Haangala AKA Lulu Covers Mama's & Papa's Magazine South Africa.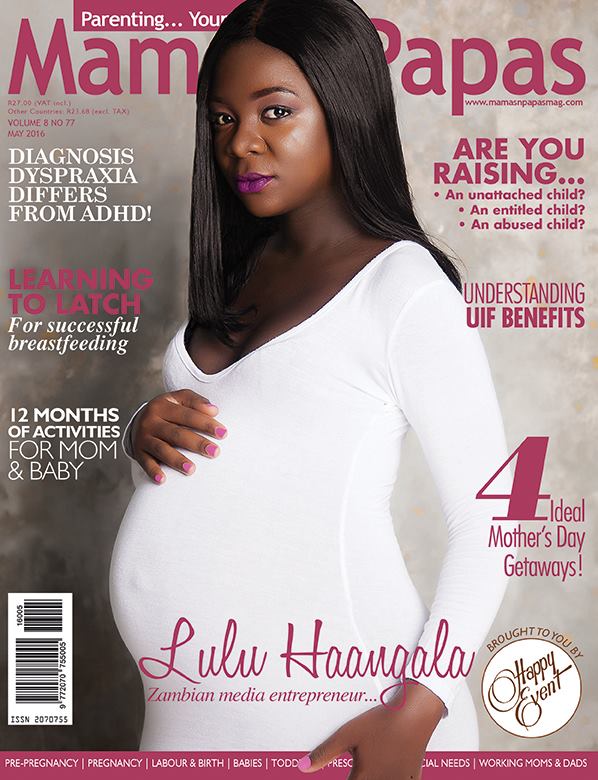 Zambian media entrepreneur Luyando Haangala popularly known as lulu Covers Mamas & Papas a monthly high-end, super-gloss, quality parenting and ethnic lifestyle magazine that centers on heritage, rediscovering our cultural domestic roots and taking what works for you as a parent.
 Lulu Explains How She She Had An Opportunity To Feature In The Magazine;    
"Over a month i got a call with a request i definitely DID NOT expect. "Lulu we would love it if you would be cover story for Mamas & Papas MagazineSouth Africa".
This is stuff Dreams are made of. A big thank you to the team for sharing this Zambian woman's story of her life as Mom, wife & Entrepreneur.
Thank you to my amazing glam team MaFashio & Diamantes Mobile Makeup for tirelessly working to make sure we had an amazing shoot. Fortress MEDIA Photography thank you for great images always a pleasure working with you.
Woolworths Zambia thanks for the great wardrobe. Tracy & Wezi you were a joy to work with.
#proudlyzambian #wekeepmoving #DagonMedia #LetGodLead "