Mutale Mwanza Deactivates Her Page After Posting A Shocking Post
Mutale Mwanza social media influencer has Deactivated her page after posting a shocking post on her page.
The sensational media influencer, radio personality and entrepreneur wrote on her recent posts dubbed "Good Morning! I Hope I Look this Pretty In My Casket".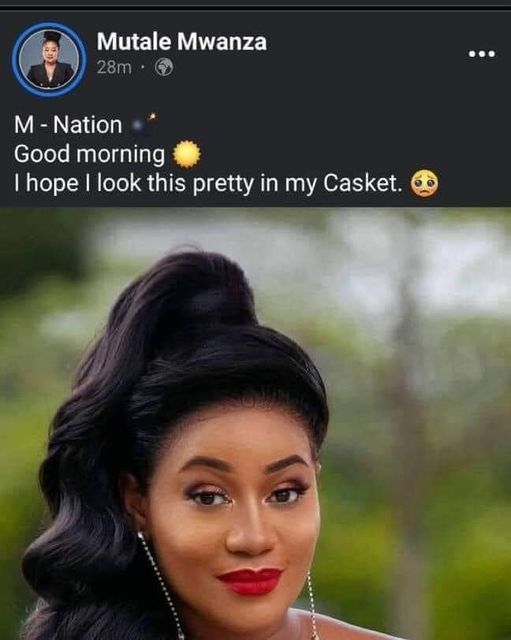 The post has left her following clueless why she'd posted such a post, some concluded maybe she's trying go an extra mile to grow the page.
Stick around for more updates.